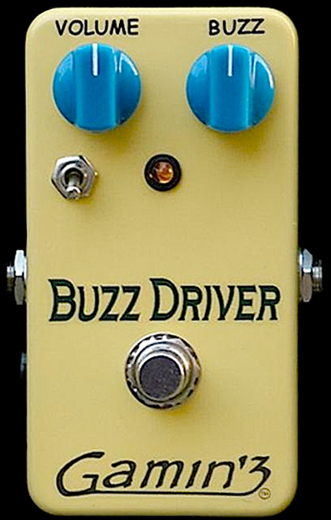 The « BUZZ DRIVER » is a very unusual pedal: some sort of hybrid between a Fuzz and an overdrive delivering really powerful and peculiar sounds.
As dirty and sharp as you wish, its dials allow to go from a piercing overdrive to a more « fuzzy » sound.
A high peak / low peak switch allows to surf from a polished sound to an abrupt and very «muddy» sound. The low-peak mode delivers infrabasses in an unexpected way.
If you're looking for a pedal that will give you the possibility to go from ZZ TOP's first sounds to something much more modern, then the « BUZZ DRIVER » is made for you.
Great sound guaranteed !!!
PRICE: 155 euros